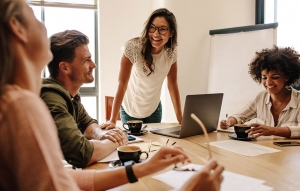 ETC is a great place to work! We make an impact on the Houston community and the surrounding Gulf Coast area by finding and placing talented people. We are always seeking HR professionals with a passion for serving others.
If you're well-spoken, enthusiastic, and have a strong work ethic, we would love to hear from you. We'll help you grow professionally with continuing education and training opportunities. As a family-run enterprise, we recognize the importance of work/life balance. We appreciate the time and effort our employees put forth and we work to ensure that their needs are met!
Our benefits are hand-picked to provide the best for our valuable team. They include:
Medical coverage
Dental coverage
Vision coverage
Healthcare savings account with Company Contribution
Company paid STD/LTD and Life Insurance
401K with generous Company Match
Employee Assistance Program
Tuition & Childcare Reimbursement Programs
Flexible schedule (9/80)
Generous Vacation and PTO policies
Continue Educational Opportunities
We believe that employees should enjoy coming to work and have a friendly atmosphere where communication is valued and encouraged. Our efforts have paid off. In 2011, 2012, 2013, 2016, 2017 and 2018, we were recognized by the Houston Chronicle as one of the Top Workplaces in Houston and a Best Place to Work by the Houston Business Journal in 2020. Many of our employees have been with the company for 10 or more years!
We value our employees and take good care of our ETC family. If you're interested in joining our team, please take a moment to review our current opportunities!