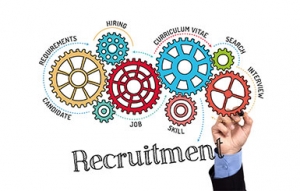 Recruiting the right candidate can pose a significant challenge, especially when positions are highly specialized, the market is competitive, and candidate pools are tapped. ETC employs creative methods of attracting the right candidates for your open positions. We will present you with candidates for your review at no initial cost or commitment, only asking that you provide us with feedback so we can adjust our approach to fit your organizational needs.
We have a current database of over 400,000 candidates, and add hundreds on a regular basis. We also actively recruit outside of our database depending on your needs, using a variety of networking and technology tools to present you with the best candidates based on qualifications and organizational fit. We retain specialists in a variety of industries in order to ensure that we are up to date in your industry, and able to provide you with top-tier candidates.
Using a recruitment firm is an excellent way to benefit from the experience of a full scale human resource department or to supplement your existing operations, while maintaining full control of management and payroll. Our recruiting services are a great fit for companies that have an existing management structure and payroll process but are looking for help identifying and selecting the right candidate.
ETC can add value by targeting the optimal candidate pool, designing an effective selection process, providing background and reference checks, running relevant tests and assessments, and assisting in the coordination of interviews and employment offers. Recruitment fees are billed as a percentage of the new employee's annual salary.