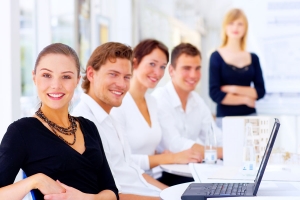 ETC fills positions in skilled trades, manufacturing, light industry, retail, and transportation industries. If you're looking for millwrights, welders, mechanics, safety coordinators, drivers, general laborers, general office help, and bilingual workers, we can help.
Through our subsidiary, School House Management, we also help schools with their human resource needs.
High volume, short turnaround or highly specialized, we've done it all.
We pride ourselves on meeting your precise needs and adding value to your company. To best serve you, we begin with a study of your internal screening process and an examination of your needs and job descriptions. As your staffing partner, we present to you candidates that will meet your immediate and future needs, saving you the trouble of sorting through unqualified candidates.
Depending on your specific needs, one or more industry-specific recruiters may be working behind the scenes screening candidates for your open positions. We are available to schedule and run interviews, conduct pre-employment assessment and testing, if desired.
There is no cost for our initial assessment or reviewing candidates. We only charge agreed-upon fees once we are actually providing you with employees. While actual cost will depend on the exact services you request, our rates are highly competitive.