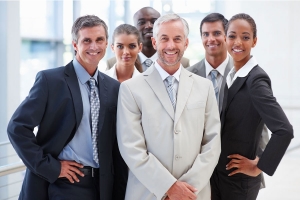 Our economy is dynamic. There are times your business may be booming, and we'll help you grow. Then there are also times when demand for goods and services plunges, resulting in restructuring and potential layoffs. ETC can ease the transition and support your company.
When times are tough, you don't need extra expenses. Layoffs are particularly costly when not well planned, and that's where we come in. We work with you on compliance, communications, restructuring, handling unemployment claims, and retraining. We can help you transition laid off employees into new positions or careers, keep former employees off of unemployment, and ensure compliance, saving you money and time when you need it most.
Our team has provided outplacement support to companies in the oil and gas, aerospace, and manufacturing industries, among others. We have helped NASA contractors like Barrios Technology, Boeing, Lockheed Martin, United Space Alliance and others to assist scientists, engineers, and highly skilled technicians during a major round of layoffs, and have done the same for BAE Manufacturing in Sealy. When the City of Houston, the Houston Independent School District and other school districts underwent significant staff reductions, we were brought in to provide support. When the UT Medical Branch, Galveston, was destroyed by Hurricane Ike, ETC helped with the placement and outplacement of medical staff.
Our staff is experienced, knowledgeable and reliable. If we don't have the expertise internally to handle a particular situation, we partner with outside specialists. Whether your needs are big or small, you can count on ETC!