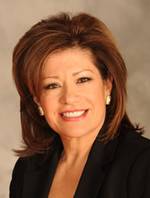 Recently, ETC President & CEO Irma Diaz-Gonzalez, had the honor of speaking at the American Business Women's Association, Greenspoint Chapter.  Her topic was, "Can Women Have It All", here is a synopsis of her speech:
The question of "having it all" has remained a hot topic ever since Anne-Marie Slaughter, a high level State Department official wrote a piece in The Atlantic in June, 2012, entitled "Why Women STILL Can't Have It All".
She argues that it isn't that women are not at the top because we're not as driven as men, but rather, that we're not there because we face inherent societal obstacles. Consider, for example, the schedule set in place by the current educational system: it is based on a different era, when farming was a dominant profession and stay-at-home moms were the norm. Neither of these trends exists today, yet the system has not adapted to modern times.
Her article cites studies that show that more time at the office does not necessarily equate to increased employee value. The expectation that employees will work late hours in the office not only means parents are missing out on time with their families, but also that daytime productivity actually decreases. Slaughter says that today's office should be a base of operations rather than the required locus of work.
Many women remain ambivalent about our progress, among them Facebook's executive Sheryl Sandberg, author of Lean In, the recent book advising women on balancing career and home life.
Sandberg's hypothesis — that women are unintentionally holding themselves back in the workplace has been met with a wave of criticism from those who argue that she's is elitist or even blaming women instead of institutionalized sexism. Other feminists like Gloria Steinman who was in Houston recently said that the book is honest and worth reading.  Actually, I found Gloria's takeaway to be quite different than most.  She says that one of the things Sandberg was trying to convey is that if you're a woman who wants children, your most important career decision is the partner you choose.  That's huge! And that if your partner wants children, they should help raise them.
Lean In is a provocative book and Sandberg makes some profound statements.  She delivers a blunt message that says that the feminist revolution has stalled, and that it's not just sexism anymore – instead, it's an "ambition gap" (rather than an achievement gap) when it comes to women who want to lead.
She refers to this "gap" to explain statistics like: "Of 190 heads of state, only nine are women. Of all the parliaments around the world, only 13% of those seats are held by women, and of corporate America's top jobs, only 15% are held by women; and she notes that these numbers have not moved at all in the past nine years.
But let's forget for a moment Ann Marie Slaughter, Sheryl Sandberg, Gloria Steinman, and others think about this big issue: The fact is, more and more American women are saying that it is possible to strike a balance between a successful career and a fulfilling home life. And the question of having it all appears to resonate among women young and old. Among those 65 years old and over, a whopping 76 percent said they agree that a woman can "have it all," while 66 percent of those between 18 and 34 years old agreed.
For me, having it all is a personal journey, and it's about individual expectations.  Having traveled the life road I've traveled, I can easily convince myself that I do have it all, and this is when I remind myself that life is 10% what happens to me and 90% how I respond to it.
The underlying message is clear:  We need to create new leaders – especially women leaders, to reflect the views and the future of this society. This is the generation with the opportunity to change society and the workplace, and our work in this area can benefit not only generations of women, but all people with jobs.
More importantly, we need to start turning the role of parenting into a valued one. After all, we are raising the next generation of world-changing workers and leaders, and this change starts with us.  We have the ability to change deep rooted perceptions and we can change workplace environments to create more fulfilling lives at work and at home.
We need stand for each other, for the right values, the right principles.  It is up to all of us to make it happen.