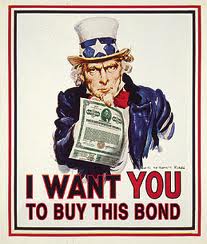 Hello…My Name is Bond
Bonds were a big issue in the November 2012 election. Major bonds include $4.36 billion for the City of Houston, $425 million for Houston Community College, $2.89 billion for the Houston Independent School District, and $1.2 billion for the Port of Houston – and that is only scratching the surface. So with $10 billion being directed to construction, what can we expect as these projects get underway?
In addition to what these bonds represent for safety, education and infrastructure, spending this kind of money in our community means economic flow – the natural order of what spending implies. Spending almost $10 billion on construction has some pretty substantial implications for the Houston economy – the biggest of which is more jobs.
How does a bond create jobs? Someone needs to design these new facilities. Someone needs to coordinate budgets. Someone needs to oversee construction. And someone needs to get their hands dirty and do work. Because we are talking about enormous construction projects, we are actually talking about finding a lot of these people to deliver.
Beyond these obvious positions, however, there are some peripheral industries that could be impacted. Hospitality will be one – people to prepare food for workers, room and board for workers coming from other areas or moving between project locations, more people using their vehicles to commute to jobsites, more people needed to operate larger facilities…as far as the economy of Houston is concerned, we may have just created our own stimulus package – and it is one that puts our funds exactly where we need it.
The trouble that we may run into with such an increase in employment opportunities is that as contractors win bids on projects, they are vying for the same talent – the number of workers required to complete such huge projects in the allotted period of time may far exceed existing supply. So how do you get good people and fast? Recruitment and staffing firms – specifically a firm like ETC that has extensive experience in large projects that represent immediate demand. Our creative approach to staffing and recruiting maximizes the client's ability to hire and retain top talent with minimal down time. We have staffed projects of 5 to projects of 4500 – sometimes over the course of a year, sometimes over a few short weeks. As these projects take off, time will be a critical factor in the ability to deliver a finished product to tax payers – ensuring that the money was well spent and providing opportunity for future endeavors.
Angela Zacharias, Ph.D. is the Director of Human Resources and Development for ETC.