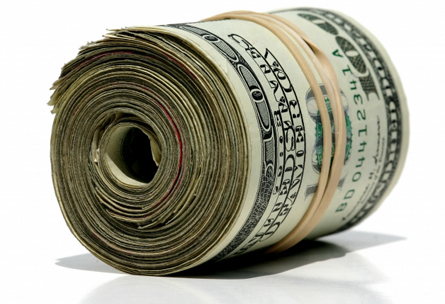 As we all know, "mon-ey makes the world go around…the world go around…the world go around."
If you are a fan of Liza Minnelli  & Joel Grey's melodious duet, you may have caught that first sentence was a musical segue into the topic of money and how operations may capitalize on their investments: namely their hiring decisions.
There is a public secret with regards to employer incentives and a world full of tax credits, subsidies, and reimbursements.  Since the majority of us are not in the Cabaret of doing business for free, many tend to look at the concept of free money with a skeptical eye.
(Ok enough of the musical references, right?)

If I haven't lost you yet, let's start with the question that brought you here in the first place.  Is your company capitalizing on 'free money'?
Maybe you are thinking, what free money?  Or, nonsense…there's no such thing.
To the contrary, there is a way for employers to cash in on their investments, through certain hiring, retention, or training of staff.  Incentives are typically offered through state or federal money and come in all shapes and sizes as far as the type and amount.
Customarily, there are certain guidelines on participation, eligibility, and paperwork, so depending on the type, companies may receive these benefits by means of a direct reimbursement during participation or at the end of the year via a tax credit.
The beauty is that it works like a coupon or rebate and there are many different ways to benefit from these incentives.  If advantageously implemented, these funds can positively affect the bottom line of a profit & loss statement and some organizations have created ways to incentivize staff for productivity.  Bonus!
Additionally, some of the incentives do not have a hire limit and may be combined or used concurrently with other services depending on the rules and funding streams.  Double bonus!
To give you an idea, some of our clients have earned between $2,000 and $1.5 million* through local, national and global employer incentives.
If this is something new to you and you would like to find out how your company may take advantage of employer incentives, we would love to talk with you.  We will assess current eligibility, the risk for combining certain funds, handle the paperwork, introduce you to hidden incentives that are not publicized, and we can also strategically recruit the best qualified candidates for your positions.
Many of these programs and services are subject to availability and funding so don't delay, let ETC help you make money, on your money.
Aleesa Janssen, PHR,  and Project Manager for ETC
* Amounts contingent upon certain factors of eligibility and participation.