Recruiting & Placement

ETC fills positions in oil & gas, technology, manufacturing, education, financial services, light industry, retail, and transportation industries. If you're looking for high level managers, technical specialists, assembly workers, bookkeepers, security officers, delivery drivers, safety coordinators, and bilingual workers, we can help.

Staffing Solutions

ETC provides staffing services to address challenges in recruiting, training and retaining the right people. Most of our staffing services are provided on a temporary and temp-to-hire basis. We work with our clients to ensure that your specific needs are being met and structure our staffing to accommodate you.

Human Resource Solutions

A well-managed, highly educated HR department is a part of a company's success, and ETC's professionals can help. We adapt our offerings to meet your needs, large or small. From a brief training session to update your team on a change in legislation to fine-tuning your practices to retain top talent, we have the seasoned professionals to help.

Enhance Your Competitive Advantage

Training & Development

Employee training is the best method of improving skills and developing talent. Our training programs will help you hire talented workers, retain them, and control costs. Our training is available to your current employees or as part of a pre-employment requirement to support your mission, manage change, or update skill sets. Well trained employees improve your competitive advantage.

Public Sector
ETC has partnered with all levels of government. We've held contracts with the U.S. Department of Labor, the Houston Independent School District, the Houston-Galveston Area Council, SER Jobs for Progress, Interfaith Ministries, the City of Houston, Harris County, and the State of Texas, managing large and small workforce projects.
Learn More

School House Management
School House Management, LLC. a subsidiary of ETC, provides education services ranging from managing and operating charter schools to education programs, drop out prevention and recovery, job placement, and operational consulting.
Learn More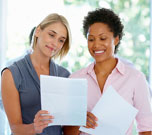 We listen to you. We ask questions. We understand your business, and then find the best solutions to meet your needs.
We succeed when you do!
Contact Us